Morgan Silver Dollars are very popular collector's coins in the United States. The Morgan Silver Dollar was designed by George T. Morgan and was minted from 1878 to 1904 with a special minting in 1921. The Morgan Silver Dollar was minted at several locations including the usual suspects of Denver (D), San Francisco (S), and Philadelphia (blank), and a few "odd ball" locations -- New Orleans (O) and Carson City (CC). The Morgan Dollars minted at Carson City tend to be the most sought after due to their rarity. The mint symbol is found under the wreath under Eagle's tail on the reverse.
Many Morgan Silver Dollars have been lost through melting, which is one reason for their popularity. In 1918, the Pittman Act authorized the melting of up to 350,000,000 silver dollars. As a result, some 270 million Morgan Dollars were melted, converted to silver bullion, and sold to Great Britian for $1 an ounce. However, on a more positive note, several caches of brilliant uncirculated Morgan Silver Dollars minted at Carson City were found in the 1970s and are now available on the coin market.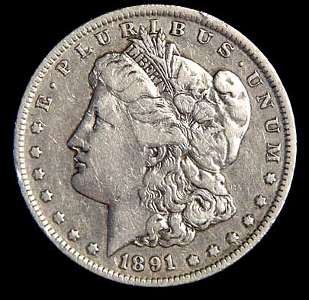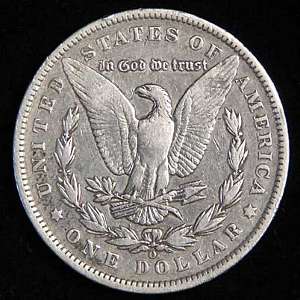 Many coin shops and dealers sell Morgan Dollars. Some online dealers even offer rolls of 20 Morgan Silver Dollars graded MS-63 to MS-65. The value and pricing of Morgans varies wildly depending on the year, grading, and number minted. The cheapest are usually the 1921 versions due to their comparatively high mintage, which run around $15 to $150 USD depending on grading. Some of the more expensive versions are valued at a few hundred thousand dollars. For example, a 1901 Philadelphia-minted MS-65 is valued at $375,000! It's no wonder why some collectors are obsessed with these coins.
Some of my other coin pages:
American Silver Eagles
American Gold Eagles and Gold Buffalos
Morgan Silver Dollars